Essays by Nicole R. Russell
Dog collars are made with a variety of materials, most commonly leather or nylon webbing. Using dog's collar to control their movement will help instill more discipline and to protect them from hazardous situations. Every dog needs a collar, because they need something on which to hang their leash, license, ID, and rabies vaccination tag. Constantly wearing a collar could damage the dog's fur and the skin on their neck as the collar rubs against their body. Dog's provide us with companionship, emotional support, reduce our stress levels, sense of loneliness, helps us increase our social activities and also add positive emotional development. Some dogs love their collars and get happy (proud) when you are about to put it on. It's a good idea to remove your dog's collar at night so their neck can breathe and their fur to recover from being flattened.
When choosing a collar first we should choose a collar style whether its traditional buckle collar, quick release buckle collar, safety or center ring collar, martingale dog collar, or a scrufftag dollar collars. By putting the pressure of the leash clip on the dog's body/chest instead of their neck, its much easier to control them and avoid injury. The second step is choosing a dog collar material. He third step use for my dog was to personalize her new collar. This day in time we want to get our pet's back home if lost or stolen. On a dog's collar as a parent of them you should have your contact information, secondary contact information, reward offer, and his or her name and their medical history.
When picking a collar for your pet keep in mind that puppies grows quickly, but collars don't expand. Before you begin to look for dog collars, it is important to know what size your dog neck is. Choke chains can be very damaging to your dog if not used properly. It can be important for some to get LED dog collars. Waterproof collars are high sought after for pets in wetter climates, and for outdoors summer activities. The soft material of weatherproof collars is comfortable enough to be worn all the time. Once you determine the type collar that works best for your dog you can now look at material types. A few tips to consider when buying a collar are buying a collar that fits well, lay the one collar myth to rest, find a collar that leaves room for your animal to grow and be sure to size your animal regularly. Don't let your animal ride in an open truck bed, and always keep your pets head and paws inside your vehicle.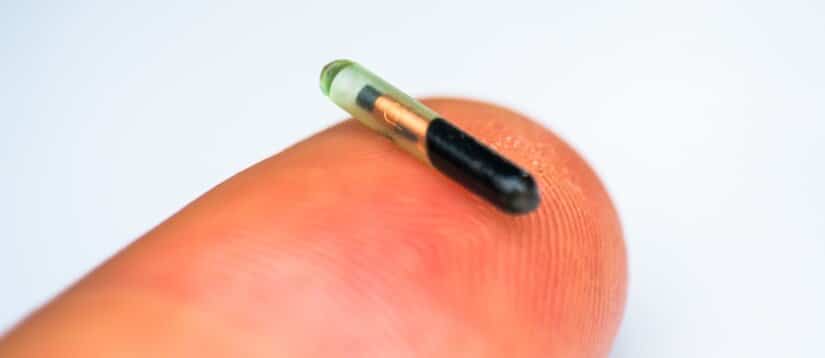 Monitoring your pet's health and preventing animal disease outbreaks is very important. A microchip provides secure, reliable and permanent identification of your pet. A microchip only does it's job if it is registered with up to date contact information in pet recovery database. Microchips last for the life of your pet, can include travel assistance where necessary, and it can allow a pet owner to send lost pet alerts to animal shelters, veterinarians and concerned citizens in the area there the pet is lost. Each micro-chip contains a registration number and the phone number for the particular brand of chip. Micro-chipping your pet will help you to get your pet back home safely. Micro-chipping your pet go hand in hand with a collar and pet safety is all three secure our pets to be safe and to get them back home with their information on the collars and the micro-chip. Micro-chip is tamper-proof but nothing replaces collars with up to date identification tags.
The best reason to have your pet micro-chipped is the improved chance that you'll get your animal back if it becomes lost or stolen. A micro-chip is a small, electronic chip enclosed in a glass cylinder that is about the same size as a grain of rice. If does not have a battery, it is activated by a scanner that is passed over the area, and the radio waves put out by the scanner activates the chip. The chip transmits the identification number to the scanner, which displays the number on the screen. The micro-chip itself is also called a transponder. Because tags and collars can break or fall off its necessary to microchip your dog to ensure his or her safety. A micro-chip's sole function is to store a unique ID number that is used to retrieve a pet parent's contact information. Placing identification on our pet's is a basic task for a pet guardian, yet so many well-loved pets become lost without a collar and an identification tags, collars, and micro-chipping bring them back home safely. Monitoring animal health and preventing disease outbreaks is vital to the economy and safety of the country's food supply. Production of healthy livestock helps to ensure a safe food supply and keep consumers prices stable.