How Healthy Is That Organic Recipe?
When evaluating an organic homemade diet recipe, there are some guidelines to follow. The five food groups, which are proteins, carbohydrates, vitamins, fats and minerals, should appear on the recipe. The carbohydrate source also needs to be available in a higher or equal amount to that of the protein. Carbohydrates are inclusive of rice, barley, potato pasta, quinoa, couscous or lentils. Organic dog food recipes allow for all doggos to enjoy homemade recipes. These can be topped on kibbles or enjoyed as a meal!
To truly appreciate the value of awesome, high-quality, organic dog food recipes, you'll need to understand a bit about nutrition. The ratio in dog foods should be 2:1 to 3:1. Next, the protein source has to be identified, followed by a fat source. Fats can be anything from an added vegetable oil or could come from the meat source such as the chicken skin, or the fat in undrained ground beef. This would follow with calcium or a calcium/phosphorus supplement.
Bone meal which is a great source of calcium and phosphorus or a Baking Soda substitute such as calcium carbonate should be added. Lastly, it's important to have a source of vitamins and minerals present. These are available in the form of a multivitamin tablet.
How to Choose Your Organic Homemade Diet?
With so many homemade recipe diets available on the market, this can make for a difficult decision. The first step in choosing a diet that is nutritionally healthy one for your dog is to choose a diet that is appropriate in the life stage of your dog. (puppy, adult, growth, senior, reproduction, performance, working dog) Then determine whether your dog has any specific special needs that you need to address. (weight, age, allergy, renal disease, cancer, heart disease, weight loss) If your dog has special needs then you need to choose a special diet for that condition.
There are plenty of diets using a variety of different ingredients for each life stage and special conditions that are available. It is always for the dog's best interests that a variety of organic dietary ingredients be used over time so that your furry best friend gets a proper mix of ingredients.
Today veterinarians recommend that you feed your dog's animal protein, carbohydrates in the way of grains like kasha, whole-wheat pasta or brown rice, as well as organic vegetables. Animal proteins should consist of 50% beef, 40% muscle meats such as beef, lamb or pork, 10% organ meats including liver, kidney, and organic giblets.
Dogs receive the largest possible variety of nutrients by eating organic fruits and vegetables. According to numerous Royal Canin's Dog Owners Surveys, over 56% of pet parents said that the primary reason they chose their pet's food was based on nutritional factors, which means retail owners and pet parents need to be knowledgeable about the latest trends in pet nutrition.
Why is Organic Simply Better for Everyone-Pets Included?
Organic products are simply said-so much healthier because they contain no pesticides. Fungicides, herbicides and pesticides often pollute non-organic produce resulting in long-term illness in both humans and animals. These pesticides are most times used in all non-organic farming and agricultural endeavors. Pesticide residues remain on the products even after washing, so that we end up consuming this poison without really knowing the long-term effects.
Organic foods are far healthier and beneficial to both humans and pets because they contain more nutrients like antioxidants. Organic food is always fresher and tastes fresher. People and pets that suffer from allergies benefit greatly from following an organic diet. Organically raised cattle are free of antibiotics, free of growth hormones, and are not fed animal byproducts.
Organic farming practices are better for the environment and the world. It reduces pollution in soil, air and water. It also helps to reduce erosion, increase fertility of the farmed soil, and uses less energy.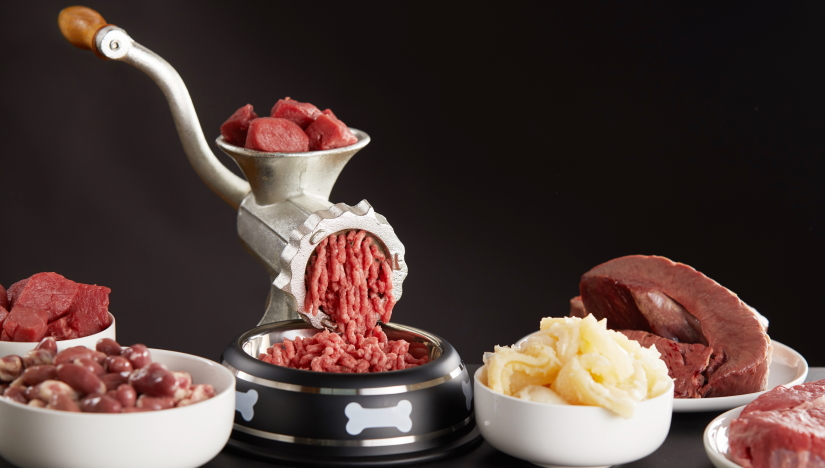 Harvey's Savory Chow Mein
Ingredients
1 tablespoon sunflower oil, safflower oil, corn oil or peanut oil
1 ½ pound organic beef, lamb or chicken mince
6 organic carrots, chopped
1-cup organic brown rice or pearl barley
1 large handful of organic cabbage or any organic leafy green vegetables such as spinach, or kale trimmed and shredded.
½ cup frozen peas
Method
Bring water to a boil and add rice or pearl barley. Cook as per packet instructions.
Heat oil in a frying pan over medium-high heat. Add the organic beef or chicken. Continue cooking and stir with a wooden spoon to break up mince, for 4 to 6 minutes.
Add the carrot, cabbage or leafy green vegetables. Cook while stirring all the while for 3-5 minutes. Add the organic frozen peas and cook, stirring for 1 minute. Stir in one cup of water. Bring to the boil and remove from heat.
Add the rice or pearl barley to the meat and vegetables. Mix well and allow to cool. Sprinkle Spirulina sprinkles.
Serve!
Yield: About 5-6 Cups
Serving Size: ½ Cup Plus ¼ Cup Rice
Chicken & Lamb Kebabs
This is fun for a summer barbeque that you can enjoy with your canine companions. Grilled or organic barbequed meat and chicken has a magical appeal for all furry friends. Remove the skewers before sharing!
Ingredients
1-cup organic boneless, skinless chicken thighs
1-cup cubed organic lamb
2 tablespoons olive oil
1 teaspoon dried thyme
Rosemary or oregano
1-cup organic chopped zucchini, apples, pears, and peaches
Method
Place the lamb and chicken cubes, olive oil, and the herb of your choice in a medium bowl and toss accordingly.
Refrigerate for at least two hours or overnight
Soak the wooden skewers in water for an hour before cooking.
Heat the grill to medium.
Thread alternating pieces of chicken, lamb, vegetables, and fruit on each skewer. Brush the vegetables and fruit lightly with the marinade.
Cooking Method
Grill each kebab one-quarter way and turn every 3 minutes. Cook the last side for 3 minutes.
Allow for the chicken, lamb, fruit and vegetables to cool at room temperature. Remove from the skewers and serve when cooled. Freeze for later use. You can also add a cup of brown organic rice or quinoa to the cubed meat and vegetables.
Yield: 1 cup
Allowance Per Day: Replace cup for cup of your canine companion's regular meal.
Everyday Meat Loaf
Ingredients
1 lb. organic ground beef
One 24 oz. container of organic low fat cottage cheese
4 organic free-range eggs
½ cup dry organic milk powder
¼ cup wheat germ
8 slices oatmeal bread, crumbled
8 cups cooked oatmeal
4 cups cooked brown rice
Method
Combine the ground beef and low-fat organic cottage cheese. Blend well.
Add the organic eggs, milk powder, and the wheat germ.
Add the crumbled bread, oatmeal and brown rice. Mix once again.
Divide this mixture into ten small aluminum loaf pans. Place these on a cookie sheet and bake at 325 degrees F. for 1 hour.
Allow to cool at room temperature for at least an hour. Refrigerate as soon as cooled. This cannot be stored for any longer than 3 days in the fridge. You can also freeze all but one loaf. To allow for defrosting, let the loaf stand in the refrigerator overnight. Crumble the meat loaf into a bowl, and drizzle with some water. Microwave for 30 seconds, until warm. Serve when cooled!
Mini Organic Lamb Burgers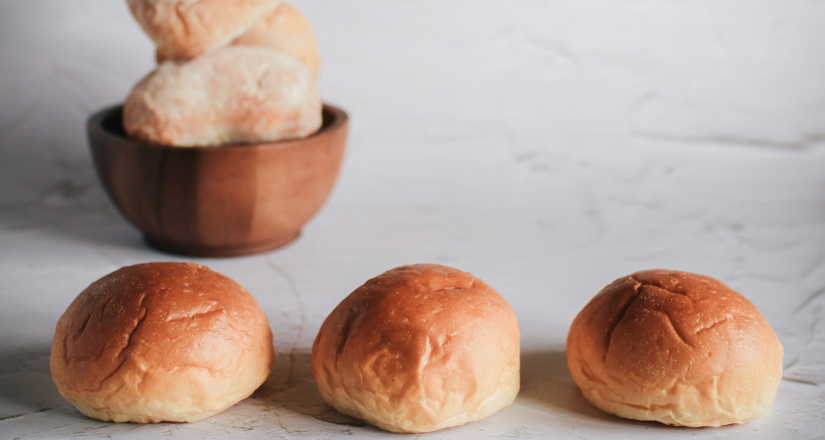 These turkey burgers are easy to digest, quick to prepare and are great tasting. They also freeze well. If you double up on all the ingredients, you can freeze everything. They are best served with organic brown rice, whole meal pasta or pearl barley to make the meal more filling for your dogs.
Ingredients
1 ½ pound organic lamb mince
¼ cup finely grated zucchini
¼ cup finely grated carrot
¼ cup breadcrumbs
2 organic eggs, lightly beaten
A handful of organic chopped fresh parsley
1 clove of garlic, peeled and minced
2 teaspoons fish oil
Method
In a large bowl, combine the mince, breadcrumbs, zucchini, carrot, eggs, parsley, garlic and fish oil.
Form the mixture into 12 burgers.
Cooking Method
Grill for around 3 minutes per side. Break the burgers into smaller pieces to serve over rice and steamed vegetables if desired.
Serve!
Yields: 4 Patties
Serving Size: 1 Patty
Salmon & Liver Organic Brownies
Ingredients
1 ½ lb organic ground liver (lightly grilled)
1 small can of organic or fresh salmon
1 ½ cups rye flour
2 cups whole-wheat flour
2 ½ cups brown rice flour
1 ½ cups wheat germ
3 tbsp vegetable oil
4 teaspoons powdered kelp
½ cups powdered milk
2 organic eggs (you may add the ground eggshells if you wish)
¾ cup brewer's yeast
Spirulina
4 cups organic chicken stock
Method
Preheat the oven to 350 degrees. Lightly grease a baking pan.
Mix all the dry ingredients together. Then mix in the ground liver, salmon and egg mixture.
Blend them into a dry mix. Add the chicken broth.
Gently roll out to a ¼inch thickness and place on baking tray.
Bake for 25 minutes or until a delicious golden brown.
Break into pieces when cooled. Store in an airtight container and freeze or keep in the refrigerator.
Yield: 24 Pieces
Serving Size: 1 to 2 Brownies
Doggone Good Cheddar Melt
Ingredients
4 thick slices organic cooked turkey /chicken slices, no bones
4 medium slices organic cheddar /provolone cheese
Method
Preheat the oven to 350 degrees F.
Place the organic turkey or cheese slices on a baking tray and cover with cheese slices.
Grill for about 2 minutes.
Remove from oven and allow to cool.
Serve!
Yield: 4 Melts
Serving Size: 2 Melts.
Organic Salmon Patties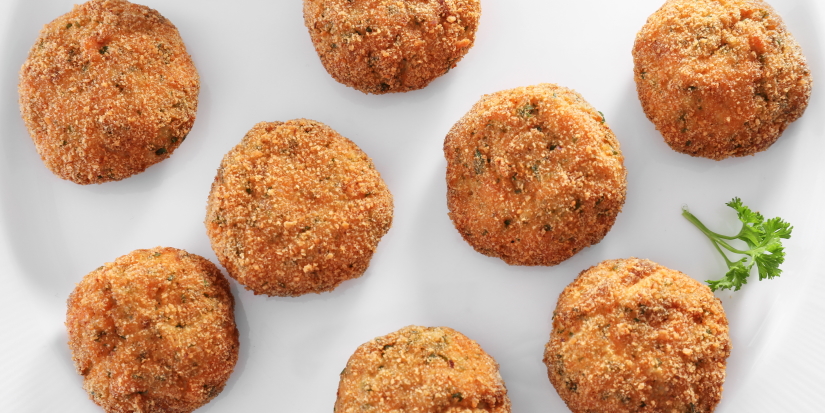 Ingredients
1 ¼ pound organic salmon, preferably tail end without the bones
2 cups organic whole wheat bread crumbs
1 large organic egg
1 bunch spinach pureed
1 celery stalk, cubed without the string
2 tablespoons chopped organic parsley
2 tablespoons fresh dill
1-tablespoon organic olive oil
Method
Combine all the ingredients, except for the olive oil, in a bowl. Mix well.
Cover and refrigerate for up to 3 hours or until the mixture is firm.
Shape the salmon mixture into medium-sized patties or different fun shapes. You can use a cookie cutter for this.
Heat the olive oil over medium heat. Add patties and brown until cooked on both sides. Each side should take 3 minutes.
Remove from skillet and allow to cool.
Serve. This can be added to brown rice or quinoa and topped with a dollop of plain yogurt and blueberries.
Yield: 4-6 Organic Salmon Veggie Patties
Serving Size: One for a snack. Two to three for a meal.
Bon Appetit!