Separation anxiety is real for pet owners. That's one of the reasons why many pet owners panic at the thought of leaving their furbabies while they're away on a vacation. Pets, too, feel abandoned when they realize they are left unsupervised, especially in the absence of their owners.
For dog owners, it's essential to plan extensively if you want to ensure that your dog is taken care of while you are on a holiday.
Fortunately, there are solutions in place to cater to your and your dog's needs that can take the mental load off of you and allow you to enjoy a relaxing vacation.
Let's take a look.
Leaving Your Dog Behind Is a Tough Decision
Take a deep breath, and know that you and your dog will both be okay if you act responsibly.
You are your dog's human, and as a dog owner, you have a list of responsibilities that you must fulfill on a day-to-day basis for your dog's wellbeing. Taking a break, or going away without your pets means that you are heavily concerned about how they'll cope without you. To say the least, anxiety and a bucket of mixed feelings will kick in, getting in the way of your holiday experience.
Needless to say, there's an abundance of mishaps that can take place, leading to unsafe and dangerous situations when you leave them alone. Thankfully, there are ways to tackle your worries, and we'll discuss them in the following section, one by one.
We have combined a set of questions that typically sit in the back of our minds as soon as we decide to go ahead with a long-awaited vacation.
1. Is My Dog Going to Feel Unloved and Abandoned?

To answer your question, dogs are very adaptable and social animals. Yes, your concerns are valid, but if you do allow them that "adjustment period", they will agree to settle down on their own.

However, it's important to understand that dogs are fantastic at following emotional cues, particularly when it comes from their owners. Try to be as calm as possible when around them, and offer them undivided attention prior to your vacation. Remember, they pick up on energies, and reciprocate accordingly. As the famous saying goes "Dogs do speak, but only to those who know how to listen."– Orhan Pamuk.

Give them a token of love to get by when you are away, it could be something that you use, such as a pillow, blanket, throw, or a t-shirt that smells of you. Place it next to their corner of the house.

You'll eventually return from your vacation, and your dog will be the happiest when you both reunite.

2. Can I Leave My Dog Alone At Home When I'm Away?

We'll say it the hard way – no, it's not ideal to leave your pets alone at home for days at a stretch. Being on their own without a carer is never a good decision.

You may think that you have prepped for it by providing essentials such as food, and water, and doing a thorough safety check for them to be okay during your absence. But dogs do need people around them to feel safe.

So, if you're situation allows you to leave them with a friend, or a familiar face who could watch and walk your dog in your absence, we suggest you opt for it.

The best way to comfort them, while you're away is to leave them in their own space, i.e., your house, with a known face. If you can't find someone who can commit to watching your dog full-time, get a visitor, or simply sign up for a dog walking company to check on them, and take them out for their daily walks.

3. How Can I Ensure My Dog's Safety When I'm on Vacation?

Firstly, take them to the vet before your vacation. Make sure they are physically doing well. If required, groom them too. If you are going away for over a week, give them a shower before leaving.

When you know your dog is clean and in good health, it's one less worry.

The next thing to sort out is finding someone who will take responsibility to watch your dog. Make sure you are giving your dog enough time to get used to their "substitute caregiver" before you leave. Organize meet and greet sessions to make your dog feel comfortable.

Observe any changes in behavior or resentment. It's important to understand that you cannot force your dog to like someone. Brief the dog watcher about your dog's personality, needs, and routine.

If this doesn't work, don't worry, you have plenty of other options to explore before your holiday begins.

Lastly, put on a dog tag with their name, and your contact details such as your house address and phone number. In case your dog steps out of the house, he can be returned without being lost.

The most important factor here is to ensure that your dog is in good hands and receives adequate care while you're away.
Checklist For Dog Owners Before Leaving For a Vacation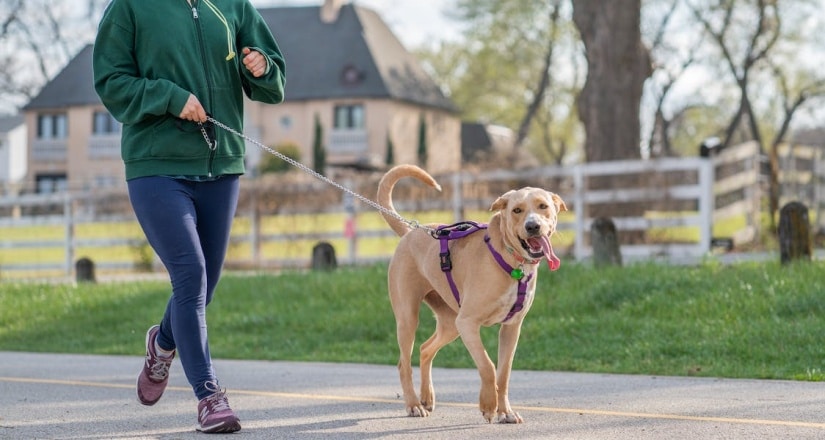 1. Setting Up Your Home

Regardless of who you choose to watch your furbaby in your absence, it's solely your responsibility to supply all the essentials required for your dog's adequate care.

Food for your dog, plus a carer should be at the top of your list. Stock up on everything you feel is needed for a person's comfort. If you expect them to live in your home while you're away, make sure you have clean sheets for them to rest on, fresh towels, hot water, and access to the internet.

Organize your home accordingly. Leave keys and important things in a specific place for them to find them easily. If required, you can write notes to remind them about certain things that need to be taken care of.

Your dog supplies need to be accessible as well. Keep stain removers, dog bags, dog litter boxes or trays, pads, deodorizers, treats, harnesses, and dog leashes all together in a safe place.

2. Instructing Your Carer

A huge part of prepping to leave your dog at home while you are away is instructing your dog's carer. You need to have a set of detailed instructions on specific requirements.

You may think that feeding a dog comes naturally to everyone. You'd be making a mistake to think so. To avoid any mishaps, write down every little detail that comes to your mind regarding taking care of your dog on a daily basis. For example, you want to mention the following:

How to feed your dog
Where to take them for potty
The frequency, and potty routine
Changing the water tray for your dog
Your dog's walk routine
Any behavioral issues
Information on your dog's hygiene
If your dog is on any medication, leave clear instructions about giving them medications on time
Triggering factors, and how to handle it
When to offer treats to your dog

If you are aware of any allergies your dog may have, make a list of them for the carer. And always leave them with the vet's contact information in case of any emergencies.

3. Keep Watch

Is your home equipped with security cameras? If not, now is the time to set it up with security cameras to keep a close watch on your dog, and the carer's activities. You must install 24/7 cameras in the common rooms, and keep your private rooms locked before you leave.

Check up on your dog whenever you feel the need to. Having an alarm system every time someone enters the home or leaves the home also helps a lot with your peace of mind, especially when you are stressing about the safety of your dog.
Caregiving Options For Dogs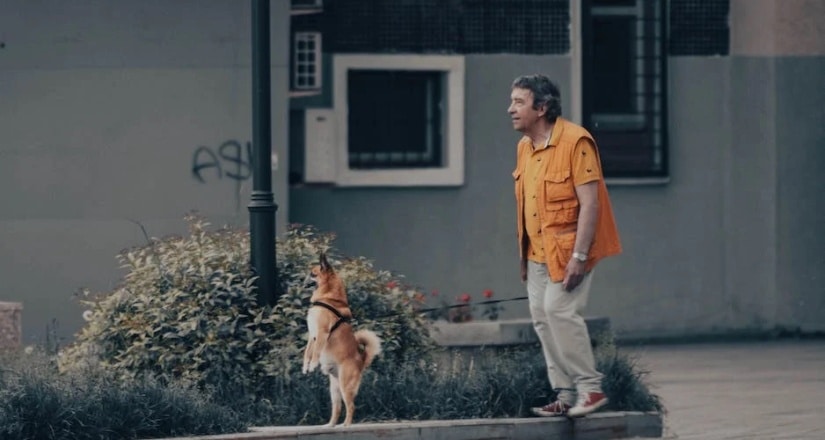 1. Family Dog Watcher

The safest choice for any pet owner is to leave their pets with a family dog watcher. Your dog probably recognizes them and loves them, so there's no need for you to panic if you can get a family member to watch your dog in your absence. You can enjoy your vacation with the firm belief that your dog is being taken care of by someone who loves your dog just as much as you do.

2. Professional Pet Sitter

Not having an immediate family member or a friend to volunteer can make leaving your pet behind a bit more stressful. But there are other options available for you to explore, such as opting for a professional pet sitter. This basically means that a pet sitter will visit your home to care for your dog while you are away. The bright side of this is that they are trained and experienced to do this job, so rest assured that your dog will be in good hands.

Again, don't surprise your dog by leaving them with a total stranger. Remember to acquaint your dog with the sitter prior to your holiday. Leave the same instructions for them as mentioned above to ensure that it's easy for them to cater to your dog's personal needs.

Ask them to post pictures, and keep you updated on your dog's daily routine.

3. Board Your Dog at a Kennel

Your last option can be to board your dog at a kennel if you cannot get a reliable person to volunteer, or get a professional sitter for your time away. Leaving your dog at a professional facility is in fact good for your dog as they get to socialize, play with other dogs, and get the care they need.

It's like having a holiday of their own. There are many pet resorts that you can look into. Check if they are available spots, and are willing to take your dog for the desired time.

It's important to note that these facilities have a set of procedures in place for your dog to board. You need to submit your dog's vaccination cards, registration, and ownership documents to qualify, and then they will let you know if you are eligible for their services.

Boarding your dog at a kennel can be costly, but is totally worth it – given that you are prioritizing safety and top care for your dog over everything else. Plus, you are freeing yourself from the stress you would be carrying otherwise to your holiday.
Should You Rather Take Your Dog Along?
Wouldn't that be incredible? Going on a trip and making memories with your furbaby sounds like the best solution for pet owners and pets. But, there are various factors that you'll face if you opt for this option. Firstly, it completely depends on your holiday destination, flights, and budget.
If it's just a road trip, you can easily take your dog with you. If it's a longer trip that requires you to board a plane, it's rather a complex process.
The destination you are headed towards – is it a pet-friendly place? Will your flights cater to the needs of your pets? What about costs and hotel accommodations? These questions need to be answered clearly before making a plan to go on a holiday with your dog.
Don't forget, your dog may not like to be transported in a carrier. So, it's important to check up on these major factors before you arrive at a decision.
Conclusion
"Dogs are not our whole life, but they make our lives whole," as the noted wildlife preservationist and wildlife photographer Roger Caras has said. And, that makes them your best friend, so it's fair to say that you are the one who knows them the best. Hence, you should make that informed decision based on what you know.
Do further research if required, but most importantly consider the factors mentioned above to make sure your dog is receiving all the care it requires for its wellbeing. Make your calls based on what you think will work for you and your fur baby. Choose safety, and plan accordingly. No matter how stressed you're, ensuring your dog's safety is all that should matter.