The 2021-2022 APPA National Owners Survey reports that about 70% of US households own at least one pet, which is up from nearly 85 million families in the previous year. Pets make great companions and are a source of health and happiness, but guardians need to take necessary measures to keep their pets healthy. Pet owners need the safest, most reliable, and responsible candidate to look after their beloved companions during vacations, business trips, or emergencies. They need a professional individual to care for their furry friends as they require optimal care even in their absence. Hiring a trustworthy, qualified, and trained pet sitter to take care of your pet in a familiar environment such as your home can benefit the pet's health and overall well-being.
How to Find & Choose a Pet Sitter?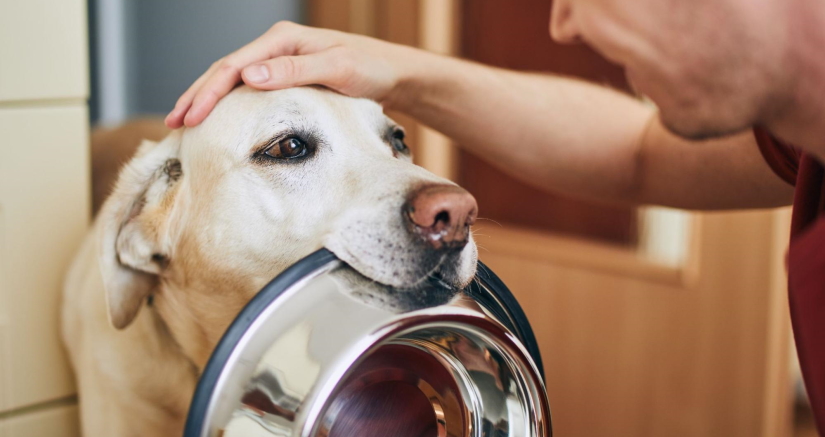 In this day and age, a myriad of options are available for pet parents to ensure the best care for their furry friends in their absence. While family friends, teenage volunteers, neighbors, and boarding schools are one call away, the importance of choosing the right individual/professional for the job is imperative. From dealing with pets with behavioral issues such as pulling at the leash, aggression, loud vocalization, separation anxiety, etc., to administering first aid, having specialized training and necessary education, pet sitters are the candidates with the required skills to take on this responsibility. Be it on long walks in parks, escaping into an open garden in the backyard, having contact with outside animals; pets are always at risk of external flea infestation. While pet sitters are trained to look after your pets, certain risks such as flea and tick prevention for dogs and cats should be settled in advance to ensure optimal health and safety. Subscribing a monthly subscription plan for flea medicine for dogs and cats is a simple and efficient way to tackle this issue before it escalates. Ahead, we'll discuss possible ways to locate and select a pet sitter:
Browsing Online:
To find a professional pet sitter, pet parents can browse the internet and list through well-acclaimed institutions such as the Association of Pet Sitting Excellence (APSE), Pet Sitters Associates (PSA), or Professional United Pet Sitters (PUPS). This assures that parents can locate a reliable, licensed, bonded, and an insured candidate who can meet their pet's requirements and fulfill other expectations.
Referrals/Recommendations:
Not all pets are the same. Some require extra effort, patience, and time; thus, references contribute to the authentic performance and potential of a pet sitter. This gives pet owners a chance to communicate with previous employers that have personally experienced the sitter's capabilities, methods, and training. It also allows them to be prepared about the sitter's fees or charges and make a decision beforehand whether they can afford it or not.
Education, Qualifications & Certification:
There are various things for pet owners to examine before they select the right sitter. Specific training and accomplishments are required for senior pets or those suffering from any illnesses. This includes providing first aid, AED, or CPR; thus, it's recommended to go for a certified sitter by institutions such as Pet Sitter International (PSI), National Association of Professional Pet Sitters (NAPPS), or Professional Animal Care Certification Council (PACCC). It determines the level of profession, knowledge, and dedication shown by the pet sitter for the welfare of animals.
Observe Their Behavior With Your Pets:
In-person interaction with the pet sitter allows pet guardians to prepare an in-length questionnaire about their education, training, qualification, and experience and deal with other formalities. They can also take this opportunity to discuss emergency scenarios, modes of communication while they're away. Also, to find any apprehensions regarding handling pets with special needs or looking after multiple pets simultaneously. However, the essential part of the meet-and-greet is to witness their behavior and treatment towards your pet(s). Pet parents can step back and observe the sitter's interaction and actions to handle the pet, if the pet is comfortable in their presence, and tackle any other possible red flags.
How to Prep Your House for a Pet Sitter?
Once the pet parents have shortlisted a trustworthy sitter for their pet, the next step is to prepare in the following ways:
Check Their Availability: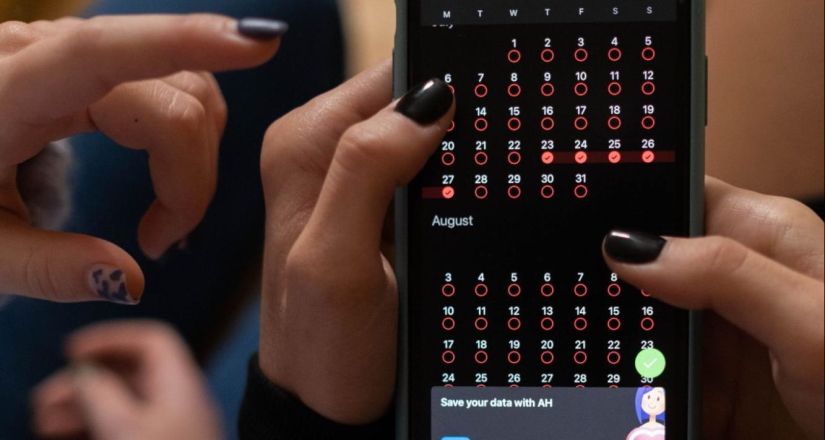 Whether the holiday season, summer vacations, an early scheduled business trip, etc., pet owners should confirm a spot with their sitters much early on, as soon as their trip is scheduled. This will save the owner the additional time and effort to select another individual and pre-book the sitter's spot well in advance before another booking comes their way. If there is a shift in plans, pet sitters can also inform the pet sitter regarding the change in scheduled dates.
Set Up a File With Important Information: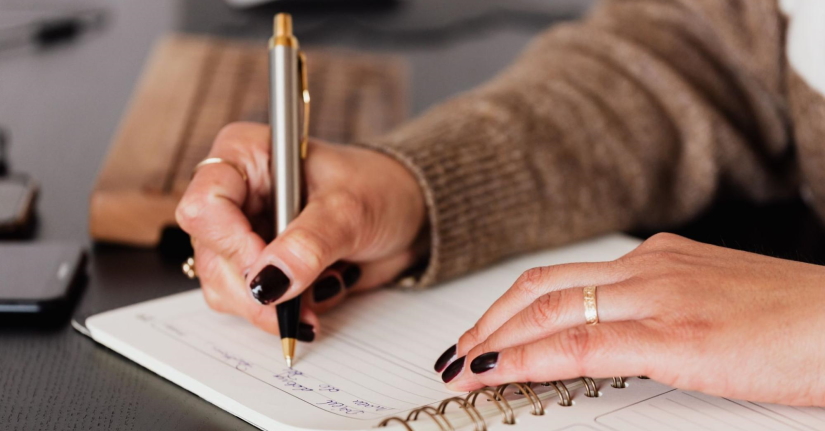 Instructions are crucial to learning essential details about pet(s); regarding their diet, medical history, ailments, sicknesses, allergies, and help prepare for any emergencies. If the dog, cat, or other small animal is on a particular medication, information about the proper doses at proper time intervals are required for the pet sitter to follow directions accordingly. Pet parents should prepare a pet schedule/planner and give a detailed, step-by-step description within every instruction. Furthermore, a brief regarding the location, how to spend quality time, next set of vaccinations, when to take on walks, emergency contacts, etc., should also be stated on the planner clearly.
Prepare a First Aid Kit: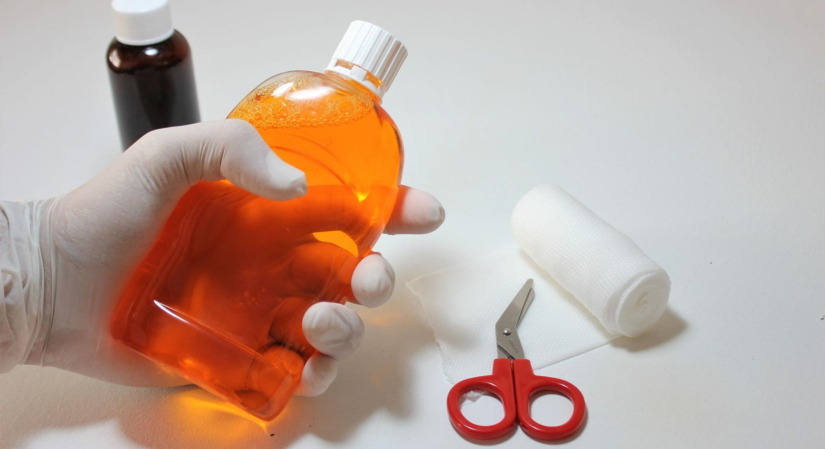 Even the simplest first-aid procedures can prove to be a life-saving technique for the pet. Using the right procedures/methods to stop bleeding, prevent choking, treat burns, and more is vital to the pet's life and safety. Most certified pet sitters are well aware and trained on how to perform these procedures if required. According to the American Animal Health Association (AAHA), 25% more pets would survive if just one pet aid technique were applied prior to getting emergency veterinary care.
Provide Adequate Supplies, Food, & Treats: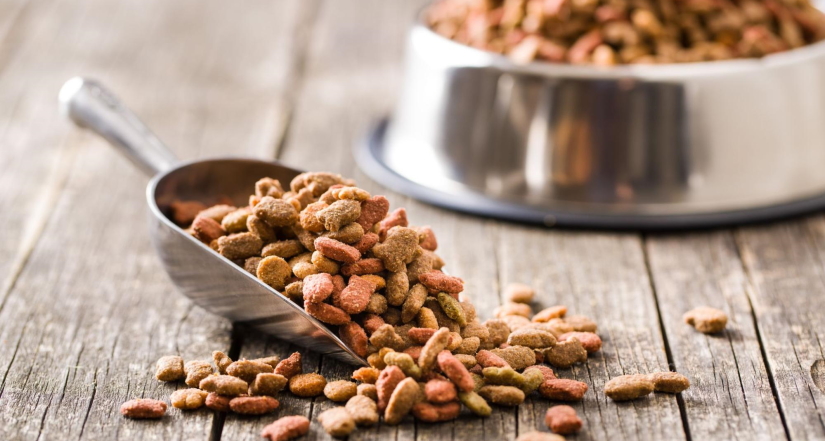 Pet parents should ensure that their pet is well-fed, taken care of, and has the necessary supplies, including medication, accessories, plenty of food, treats, etc., ready in one spot. From diapers, laundry bags, leashes, kibble, utensils, poop pickers to other essential items, owners should double-check that everything required for/by their pet is placed in one spot to avoid confusion. Information regarding the items, along with other important instructions and guidelines, should be stated clearly in the pet sitter's manual.
For Which Animal is it Most Important to Find a Pet Sitter?
Whether pet parents are looking for sitters who can take care of dogs, cats, or pets of any kind, they need to ensure that they connect with the right individual. The pet sitter needs to be trained and certified specifically for a particular pet type, who can manage their
Dogs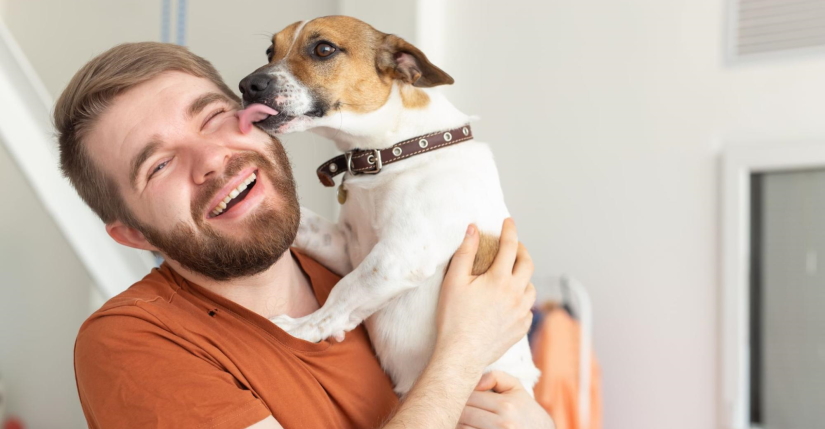 According to the American Pet Products Association (APPA), 70% of all US households own one pet. Out of which, a total of 69 million> US households own a dog. Pet sitters require sufficient knowledge and experience attached to a particular type of animal. In the case of dogs, the most traditional choice for pets in America, it's certain that the professional individual has completed their training to handle various breeds, including Pitbulls, Rottweilers, Bulldogs, Chihuahuas, and Labradors. They have the required animal-care knowledge, are trained for both standard and specialized dog-related issues, and know how to deal with undesirable behaviors of all canines.
Cats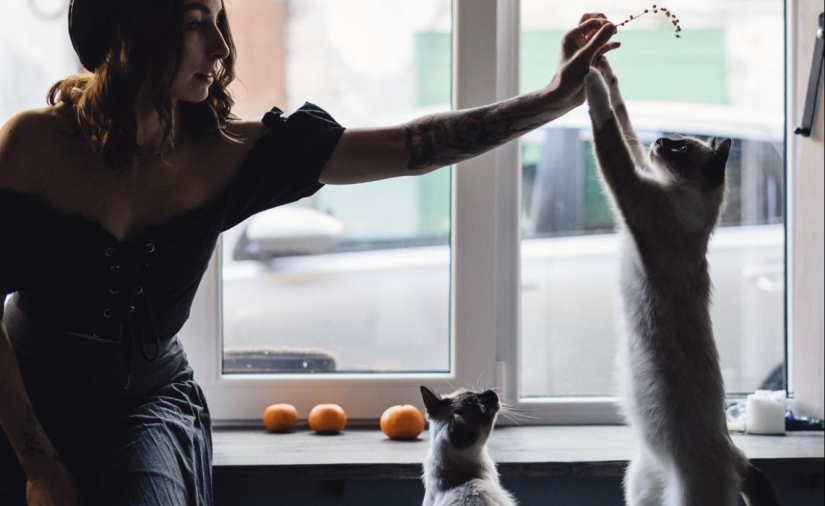 Pet parents can't give their felines to any pet sitter; they need the right candidate to make the cat feel comfortable over threatened. Unlike dogs, cats are self-sufficient that don't require being bathed, fed, using the litter box, etc. Although they do need a cat sitter who can ensure they're well-fed and have access to plenty of water. Cat sitters also are familiar with cat's sensitivity to extreme temperatures, high risk of escaping, need for attention and care, how to mentally stimulate and expel their energies, etc.
Small Animals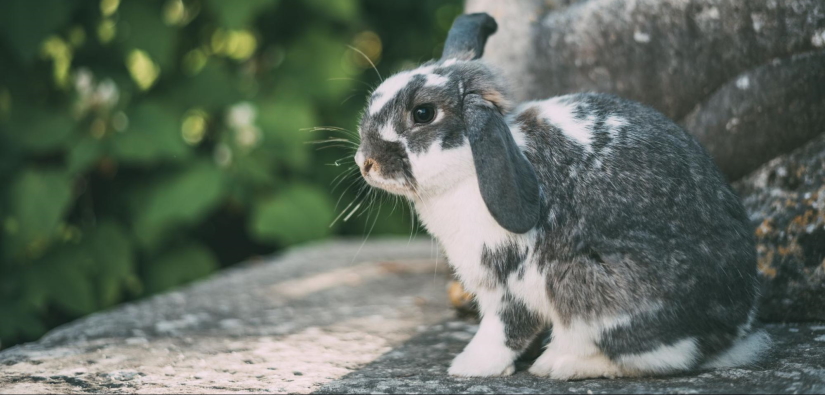 Small animals such as hedgehogs, birds, rodents, hamsters, chinchillas, rabbits, etc., may not be as popular as cats and dogs. Yet, in the owner's absence, they require the care, time, and attention to be paid by a pet sitter. The percentage of professional pet sitters for small animals is increasing slowly but steadily. This is an excellent sign for small animal owners, who can rely on the professional pet-care services of these pet sitters and travel with peace of mind.
What are the Alternatives to Pet Sitters?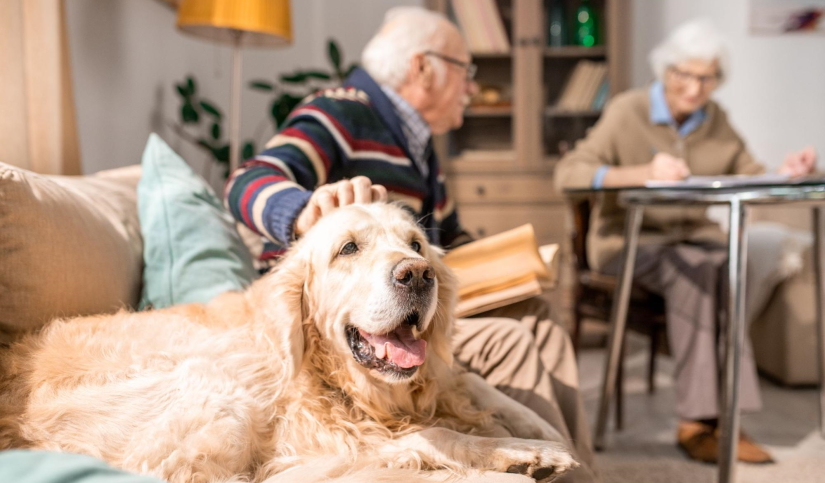 In an emergency, due to affordability or unavailability, pet parents can consider the following options over hiring a professional pet sitter.
Veterinarian/Pet Boarding Centre:

In comparison to pet boarding centers and veterinary clinics, staying in a familiar environment such as their home can prove beneficial for the pets for various reasons. It helps ease their restlessness, gives them the liberty to follow their normal routine, prevents exposure to other pet's conditions and diseases, and offers reliability to the owners that cannot be given at a vet's clinic. However, owners can select a pet facility or house boarding option that also deals with professional caretakers in case of emergencies. They may not offer a prioritized treatment to your pet but will see to it that they're well taken care of in your absence.

Family Members/Neighbors:

Your family and neighbors could be a healthy alternative to pet sitters over boarding centers or clinics. Pets, in the presence of familiar faces, smells, and touch, can feel at ease and be comfortable in their owner's absence. Family and close friends may not be as efficient as a sitter regarding the pet-care services they provide. However, in emergency cases, pet owners can rely on people who share an incredible bond with their pets. However, they should prepare them with their pet's schedule, provide necessary instructions, and keep a constant check over the phone/mail to ensure their pet's health and happiness.

Hiring an Untrained Pet Sitter:

Pet-sitter is a term that is oftentimes thrown around carelessly by pet parents – referring to a teenager across the block, the pet's neighborhood friend, or a distant family member. Hiring a non-professional individual to look after the pet cannot guarantee the same pet-care options a sitter provides. Yet, due to unavailability, other factors, or if the owner is leaving for a lesser number of days, they can ask an untrained individual with prior experience of caring for a similar pet type to work. However, they must be given detailed guidelines regarding their services, pet's schedule, and the instructions they are supposed to follow. It is also imperative that owners schedule a face-to-face meeting for their pet to get familiar with the individual.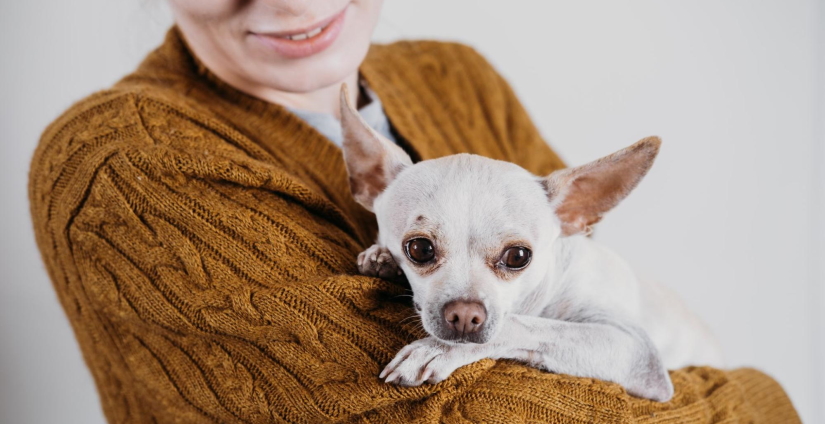 Conclusion
Opting for a pet sitter is no easy feat; however, it ensures your peace of mind. In your absence, it guarantees the pet is tended to, well-fed, offered loads of attention, and completely secure and safe. Knowing that your pets are having a good time, pet owners can pay attention to their work at hand, enjoy their vacation days or use the time to escape away from the city, and indulge in some much-needed 'me-time.'