The Border Collie is originally from The U.K. and was bred to herd sheep and cattle. Today, this breed is still used for cattle herding and as a companion dog in the U.K. and the U.S. The Border Collie excels at agility and is a terrific companion dog, and is part of the AKC/UKC Herding Group.




Herding Dogs
History
The Border Collie is a working dog breed that uses its "eye" or its intense gaze to herd cattle and livestock. This breed excels at agility and most dog sports. With the slow fall of the Roman Empire, Viking raiders invaded the U.K. It was during this invasion that the Vikings brought their dogs, progenies of the Icelandic Sheep Dogs.
The breeding between the Roman dogs and the Viking Spitzes produced the agile and friendly Border Collie dog breed. This breed is the world's most outstanding herder. They are stealthy, gentle, accurate, and intensely focused with wonderful bursts of energy.
The Border Collie joined the AKC Herding Group in 1995. The Border Collie today uses large sweeping outruns to herd cattle. This breed is of superior intelligence, and one of its abilities is to work out of sight from its herder without commands. This breed is used worldwide for sheep and cattle herding.
Physical Description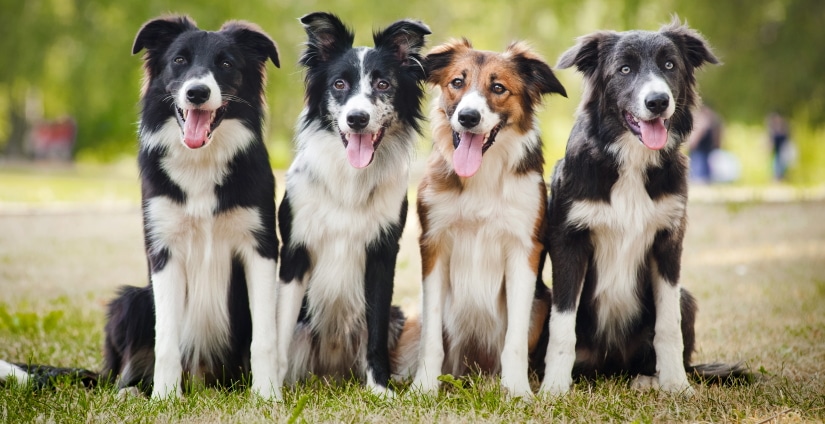 The Border Collie is medium-sized, athletic, and muscular. It is longer than it is tall. With a broad skull and strong muzzle, the Border Collie has erect or semi-erect ears which are brown or blue. Merles will have partially blue eyes. The Border Collie will either have a rough or smooth double coat, usually black with a white blaze and ruff, or any color but white. The tail is long and sets low.
Temperament
The terrific Border Collie s an energetic, super-intelligent, sensitive dog breed that responds fast to situations. Bred to herd cattle and sheep, this breed is friendly and affectionate with strangers, new friends, and other animals. The order Collie s also excellent with children but may try to herd them. It is a hardworking dog breed that thrives on serving. This breed learns very quickly and needs plenty of exercise and mental stimulation.
The AKC describes this breed as "The Border Collie is energetic, intelligent, keen, alert, and responsive. An intense worker of great tractability, it is affectionate towards friends but may be sensibly reserved towards strangers. When approached, the Border Collie should stand its ground. It should be alert and interested, never showing shyness, fear, dullness or resentment."
Special Needs
The Border Collie has to have an active pet parent that enjoys the outdoors and can participate in dog sports like agility, dock diving, and dog training. Early socialization with other dogs, people, and animals is always recommended, especially with this dog breed.
Puppy training classes for the Border Collie is a definite must since this breed can only benefit from dog training classes. It is so smart that it has to be in a stimulating and enriching environment. That said, the Border Collie is sensitive yet active and playful. This breed is so incredible to have around the home.
Possible Health Concerns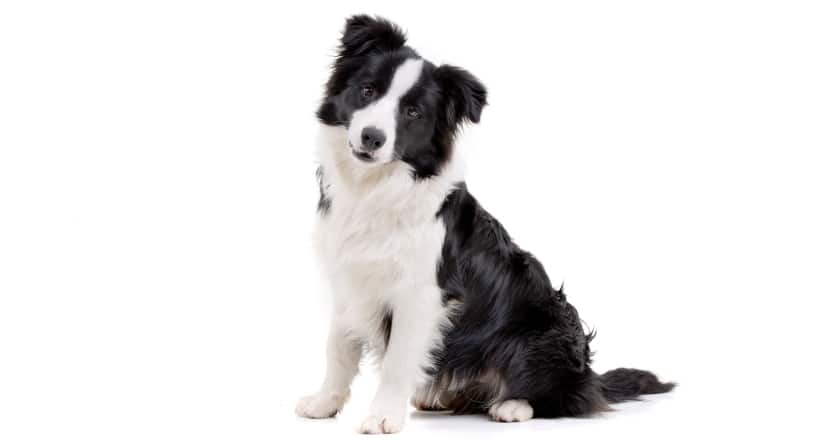 The Border Collie is a very active dog breed that may be susceptible to the following:
Deafness: This can be inherited or acquired. Intrauterine infections can also cause deafness in newborn Border Collie pups.
Collie Eye Anomaly(CEA): This is also known as Collie eye defect and is an inherited congenital condition on Border Collies. With this condition, there may be no symptoms apart from your Border Collie going blind in stages. Health tests are recommended for all the needs that Bearded Collies may be prone to.
Hip Dysplasia: Hip Dysplasia: is a hereditary condition that affects Collies. Dysplasia is an abnormal development of the hip joint in medium and large dog breeds like the Collie. It is generally characterized by a loose joint and then degenerative joint disease. Collie's should be fed a high-quality diet that is geared towards their life stage. Puppies should only be fed high-quality puppy dog food. Excessive growth, types of exercise, nutritional factors, and hereditary factors all play with hip dysplasia. Consult with your veterinarian for expert advice.
Exercise
Border Collies thrive on plenty of daily exercise. This has to include long runs, games, walks, and some agility. This breed enjoys training, and benefits mentally from all the positive attention it receives during training.
The Collie benefits from dog sports like agility, rally, obedience, dock diving, barn hunts, scent work, tracking, and lure coursing. It loves being part of something and will work hard to earn your respect and attention. The Border Collie enjoys the farm environment and is best suited for cattle and sheep herding and helping out on equestrian farms.
The Border Collie needs plenty of mental stimulation. Pet parents to the Border Collie will need to combine dog training classes and agility classes into their weekly schedule. This breed has to participate in active sports.
Nutrition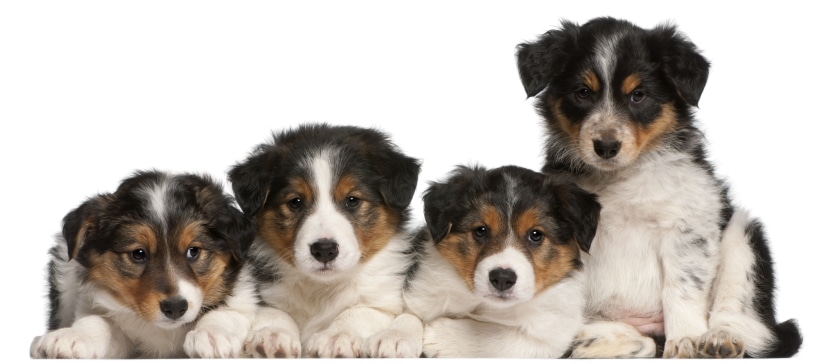 Feed your Collie the highest-quality dog food you can afford. Consult with your veterinarian as to the best dog food for your dog. Every dog is different, and some brands will be better suited for individual dogs.
When it comes to dog foods, understanding your Border Collie's current health and nutritional needs is paramount. And always remember to ask your veterinarian for advice before changing your dog's diet. There is no best diet since all dogs have different dietary needs, so it's always smart to find the best dog food to match each dog.
The first ingredient is the one ingredient that is present in the highest amount. Natural, organic, and holistic dry dog food brands offer many varieties – grain-free, gluten-free, vegetarian, and traditional. Dry dog food is available through most pet food brands. Each brand of dog food should be chosen with your dog's unique and specific health needs in mind. Consult with your veterinarian as to the best dietary option for your Border Collie.
Grooming
Daily grooming will keep your Collie's coat in a shiny and healthy condition. The Collie has rough skin that is medium length and feathered, with the smooth coat being shorter. Both coats are thick and water-resistant. Pin brushes or mitts should be used to maintain shiny and healthy skin. The Collie enjoys being bathed. Nails should be trimmed often, and teeth brushed every day with canine toothpaste and a canine toothbrush.
Adopting a Border Collie
This breed makes for the very best adoption out. Not only is the B.C. a friendly family dog that is sensitive to every family member, but he is also one of the smartest dog breeds. Super-active family life is a must with frequent long hikes, trips in the car, and long off-leash runs.
Your BC will become your best friend! When adopting a smart B.C., it's essential to spend time with this breed to find out more about your dog's temperament. Some B.C.s may be more energetic than others. This breed does best with expert pet parents that have an active lifestyle or a large farm. As with any dog adoption, make sure that you have the time and resources to take good care of your Border Collie. This dog breed needs lots of attention and mental stimulation!
Should I Get a Border Collie For My Apartment?
The Border Collie is a famous dog breed that has been rocking the competitive dog sports scene for many years. You shouldn't get a Border Collie if you live in an apartment and we'll talk about why in just a minute. This dog has consistently proven he is among the smartest dogs in the world.
They are excellent, natural sheepherders and are capable of herding cattle as well. This is their most beloved activity, but they are also astutely aware of their master's desires and have an overwhelming tendency to please.
The Border Collie is highly trainable and very energetic. Because of that, he has been the best in many sporting events, proving that this capable breed can take on anything thrown at them. They have been used in bomb diffusal, tracking narcotics and even as service dogs.
What are they like to live with?
Border Collies are not recommended for apartment life. They are very active even when indoors and their limitless energy can quickly go out of control. In fact, even a small yard is insufficient for this dog and he will do best with acreage. They are not capable of living chained up in the backyard all day.
Speaking of the yard, you can expect some pretty interesting escape attempts from this breed. His little Houdini mind will come up with new and better ways of defeating your yard's fence. Either keep an active close eye on him or make sure you're bullet-proof. It's a good idea to either have an underground fence or concrete so he can't bury it under it.
The Border Collie tends to develop a strong bond with one member of the family, oftentimes completely ignoring the others. He is certainly not a family dog who loves being in the center of attention. They are affectionate and love human companionship but are reserved towards strangers. He may try to herd your children and other people.
Border Collie Breeders in the USA
On the Lamb (South Carolina)
Address

Gaffney, SC

Website

www.onthelambherding.com

Phone

(805) 4216099

Email
Copper Ridge Border Collies (Colorado)
Address

Calhan, CO

Website

copperridgebordercollies.weebly.com

Phone

(719) 3222510
Amazing K9s and Premiere (California)
Address

Palmdale, CA

Website

amazingk9s.com

Phone

(310) 7298683

Email
Border Collie Breeders in Canada