Belgian Malinois
Belgian Malinois is a mighty herder with a strong built. Despite being well muscled they're elegant rather than being lanky. These dogs are the favored all over the world for their versatility. They can be seen everywhere, whether it is a sport, as a loyal companion or even winning shows. Much like other breeds, this dog only requires love and care. This breed is very eager and intelligent, you can train them to do anything of your choice.
Finding a dog of substance in the US can be quite difficult if you do not know the right breeders. It is important for you to get the best breeder and we can certainly help you with that! After much scrutiny, we have been able to put together a list of all the trusted breeders in the US who can help you connect with the Belgian Malinois of your dreams.
Without wasting any time, let us get right on it? Here is a list of all the breeders you can trust with your eyes closed. To help you make a choice from the best of the best, we have only included the best breeders in the list.
8 Best Belgian Malinios Breeders in the USA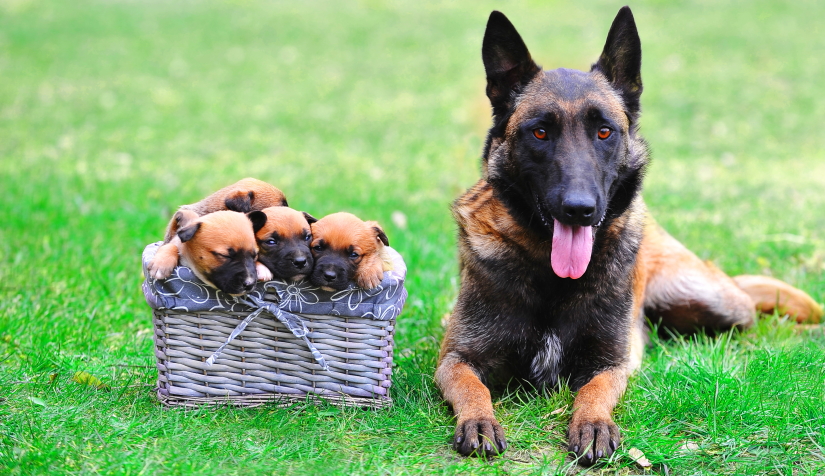 1. Logan Haus Kennels
Logan is undoubtedly the first choice if you want a Belgian Malinois. 30 years ago, Mike Suttle started his venture of 'Logan Haus Kennels'. Since then he has spent all his time breeding and raising working dogs. One of them is Belgian Malinois.
Mike was only 13 when his passion drove him to get his dog titled for obedience and without surprise, he managed to pull that off and after that, there was nothing that could hold Mike back. This passion took him to join a veterinary click on the post of an assistant. This is where Mike got hands on experience with many different breeds and that pushed him to take this up as his life long career.
When Mike was in the US Marine Corps he came across working dogs and the complete programs. Fascinated by it, Mike thought this was his true calling and he decided to work with police and military dogs. Dogs from Logan Haus Kennels have seen great successes, you can find them in the military, SWOT teams and even International Police. Their greatest success is being able to breed puppies for Tier 1 SOCOM roles. They definitely take the cake for that as no other breeder in the US is able to compare.
Contact Details:
Phone Number: (304) 661-5758
Email: loganhauskennels@gmail.com
Website: https://www.loganhauskennels.com/
Address: 514 Rolling Hills Farm Rd, Williamsburg WV 24901
2. All-Purpose K-9
Are you looking for an elite Belgian Malinois? The All Purpose K-9 is probably the best place for you to get the highest quality Belgian Malinois. It is their specialty. To make selections they travel all the way over to Europe just so they can pick out the best breeding stock. They do not take any chances with their breeding stock and ensure that only the best makes their way towards them.
Over the years, All-Purpose K-9 puppies have been able to hit it big. They have landed in the law enforcement, competitive sport and to families who adore them. All purpose K-9 has strict instructions for people looking to get their hands on Belgian Malinois. You must come to their company a week prior just so you can learn how to take care, train and handle the premium Belgian Malinois they provide you.
Contact Details:
Phone Number: (786) 280-7352
Email: Contact@allpurposek-9.com
Website: https://allpurposek-9.com/
Address: 6855 Prior PI, Reynoldsburg OH 43068
3. KSDK Malinois
If CKC and ACK Belgian Malinois are what you have been looking for KSDK Malinois is the best breeder for you. They have a pristine reputation for providing top quality CKC and AKC Belgian Malinois. They work in a very systematic manner and make sure that all their stock is free from genetic illnesses. To do that they get the stock registered and screened. In addition to that, they have made it exceptionally easy for you to view all the breeding dogs they have and what lineage they belong to.
If your requirements include getting a trained Belgian Malinois then KSDK should be your first choice. They have a special focus on breeding dogs that are used for rescue, protection and even detection.
Contact Details:
Phone Number: (678) 939-4919
Email: tongtong_zhou@yahoo.com
Website: https://www.ksdkmalinois.com/
Address: Lafayette, Georgia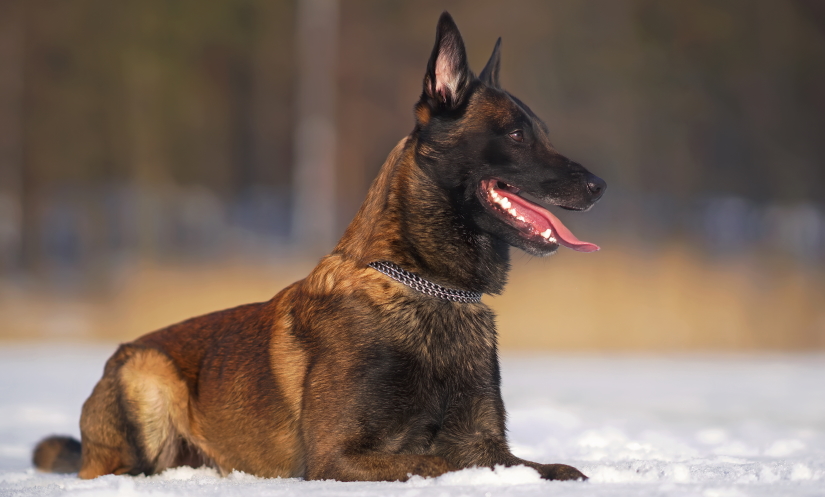 4. Chien Policier
With 25 years of experience, Birgit Hall's Chien Policer is a choice of many. They have spent several years working with Belgian Malinois. Birgit has a great deal of love for the Malinois. This love affair started when Brigit took birth in Germany. There she was surrounded by Belgian Malinois and German Shepherds. This gave way to her passion and when in 1995 she migrated to the US, she started to bring in both her favorite breeds. She then took care of them and continues to breed.
In her course of breeding and training, she has been a provider of security dogs in the US. The dogs at Chien Policier are always kept at their optimal health. Brigit makes sure the dogs she breeds match the European standards. Many people looking for a protection Belgian Malinois always recommend Brigit Hall's Chien Policier.
Contact Details:
Phone Number: (336) 613-9020
Email: info@europeanbelgianmanlinois.com
Website: https://www.europeanbelgianmalinois.com/
Address: 200 Briar Path, Reidsville, NC 27320
5. Mohawk
Mohawk Malinois is a joint venture of Paula Daigle and Mohawk John. The two have spent several years owning dogs. Both the owners have been competitive and competed at several competitions. Their biggest wish is to be able to breed and train a dog that is not only a great companion but is also a great dog to have while in the company of children.
If you need any sort of advice or assistance, you must reach out to them. They can help you in every stage of your journey. Their help with Belgian Malinois is of great value and many people come to them for assistance and even Belgian Malinois themselves as they are known to breed and provide highest quality.
Contact Details:
Phone Number: (270) 996-8829 ; (270) 438-2515
Email: contact@mohawksmalinois.com
Website: https://www.mohawksmalinois.com
Address: 2496 Girkin Boiling Springs Rd, Bowling Green, KY 42101
6. Vom Warsney
The kennels at Vom Warsney have been operational since the 1996. they are owned by Mr. Pereira who is exclusively trained to be a dog trainer. Upon coming to the US from Brazil he started to develop a great liking for Belgian Malinois and has trained several of them over the years.
He has had many successes and that includes the several puppies who were able to make it to different squads. If you are an enthusiast but need immense support, Vom Warsney is the one for you. They will give you a 3-year health guarantee along with an endless breeder and trainer support.
Contact Details:
Phone Number: (678) 616-9997
Email: info@vomwarsney.com
Website: https://www.vomwarsney.com/
Address: Georgia, California and North Florida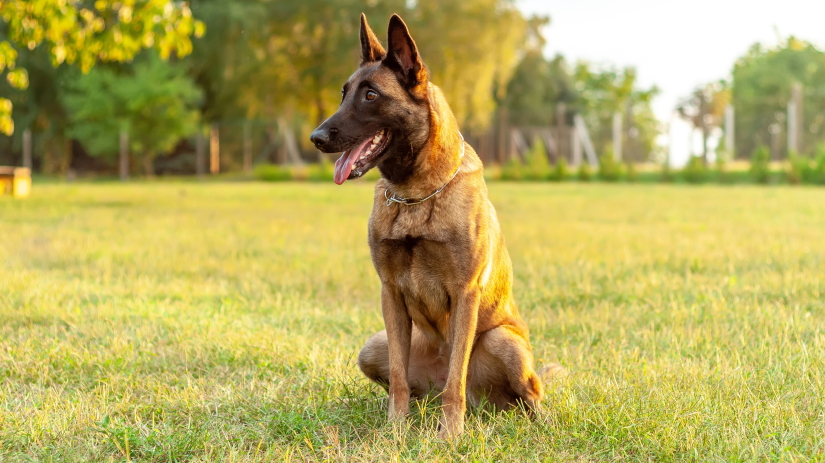 7. Ruidoso Malinois
Ruidoso Malinois is owned by Irene Howcroft who is a trainer by certification and has an interesting approach towards the breeding of Belgian Malinois. She uses different scientific methods to take the breed to the next level. Her kennel is one of the most popular ones as the management is exceptional. You can find dogs here for all kind of purposes.
Contact Details:
Phone Number: (505) 400-9234
Website: https://www.ruidosomalinois.com/
Address: Ruidoso, Southeast New Mexico
8. Dark Malinois
Dark Malinois is being headed by Martha Achaval. Martha is a fairly newer enthusiast of the breed as she was only introduced to them say, 6 years ago. As her interest grew she took up the breeding of Belgian Malinois and has been immensely successful. Martha puts her heart and soul in making sure her furry friends are happy and reach their true potential.
Contact Details:
Phone Number: (561) 502-9964
Email: dankmalinois18@gmail.com
Website: https://www.darkmalinois.com/
Address: Loxahatchee, West Palm Beach Florida
---
---