Are you on the search for a companion full of personality? Do you want to bring joy into your life? Are you in the search of love? We have the answer to all your questions! Get a Siberian Husky!
Siberian Huskies are probably the most lovable breed among all the others. In the past these furry angels were mostly bred to work. They were trained to pull sleds in a hound through the blistering cold. Now they are bred to simply enjoy their illuminating presences. Huskies are extremely social and love to have company, which is why they are best suited in a pack of Huskies. In addition to that, these dogs are highly active and must be engaged in some activity every now and then to keep their energy levels balanced. They really can keep you on your toes if you promised them a walk but gave up on that promise.
Breeding Huskies is not particularly easy which why you shouldn't trust just any breeder. A breeder should have immense knowledge of what raising a Siberian Husky demands. You cannot breed Siberian Huskies unless and until you provide them with an environment that is best suited to their liking. This is why there are not many breeders who are worth their mettle.
It is not easy to identify a Siberian Husky that fits all standards. It is because of that we have risen to the occasion and listed all the AKC standards you should be looking for.
American Kennel Club Standards
Weight
Male– 45 to 60 Pounds
Female– 35-50 Pounds
Head
Proportionate To The Body
Eyes
Almond Shaped. Blue/Brown
Teeth
Scissor Bite
Neck
Upright
Chest
Strong
Tail
Fox Like
Paws
Furred With Cushioned Pads
Hindquarters
Adequate Spacing
Coat
Furry, Double Coat
Temperament
Friendly, Intelligent and Gentle
Now that you know the requirements you should look for, here are some of the best breeders in the US who make sure that you are completely satisfied with your furry pal.
7 Best Siberian Husky Breeders In The USA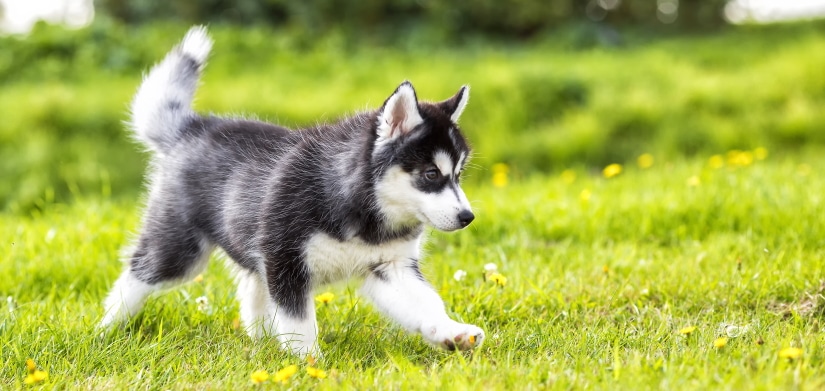 BurnsBerg Kennels – East Tawas, MI
BurnsBerg is a heaven for Siberian Huskies, it is a facility that offers acres of free space allowing the Huskies to live life to its fullest. Huskies here are not treated as mere dogs but are given the love and affection that a family member receives. BurnsBerg owners are the best example of enthusiasts. They take extreme pride in their breeding standards as they only provide high quality breeding.
Amenities
This is a high-end facility that provides the Huskies with a ten acre fenced land which allows them to run as much as they want. In addition to that, these Huskies are also provided a pound that is spring-fed. If they want they can swim in it to their heart's content.
To provide shelter during extreme weather, the BurnsBerg Kennels have constructed a climate controlled kennel so they don't have to face any discomfort.
Features Found
The Huskies here have the best genetics among all breeders. The thick and shiny coats are a trademark of Huskies from BurnsBergs. The dogs have all been DNA certified and are just as per the standards set by the AKC. Lastly, the males of this breed are also bred to make sure they fit the OFA certification standards.
Guarantees Provided
When or if you get a Husky from BurnsBerg, you can rest assured as they provide a 3-year health guarantee of their genes.
Contact Details
Husky Palace – Anderson, SC and Sanford, NC
Husky Palace is a facility that has spent 20 years breeding dogs. The passion for dogs runs in the family. The Husky Place has been under the management of two generations. This family of passionate breeders is extremely dedicated to keep up with all the breeding trends and make sure that their Huskies get all the right things. Their biggest goal is to make sure that each dog goes to a home that is exceptionally loving and nurturing towards their needs.
Amenities
The Huskies living in this facility are provided with a family environment which makes sure that they are loved. A fenced area is provided for the Huskies to run around and put their energy to use. You can the Husky Palace in two locations that are Anderson SC and Stanford NC.
Features Found
The dogs here are groomed to perfection. The physical appearance of these dogs is very important to the owners. In addition to that they are also groomed for their health and the behavior. All their dogs are approved by the AKC. You can find a prepaid internal microchip in each of them as all of them are insured.
Guarantees Provided
For the first year of the pup's life you will get a genetic health guarantee. If you have a solid reasoning or claim the company even goes as far to offer you replacement or veterinarian fees.
Contact Details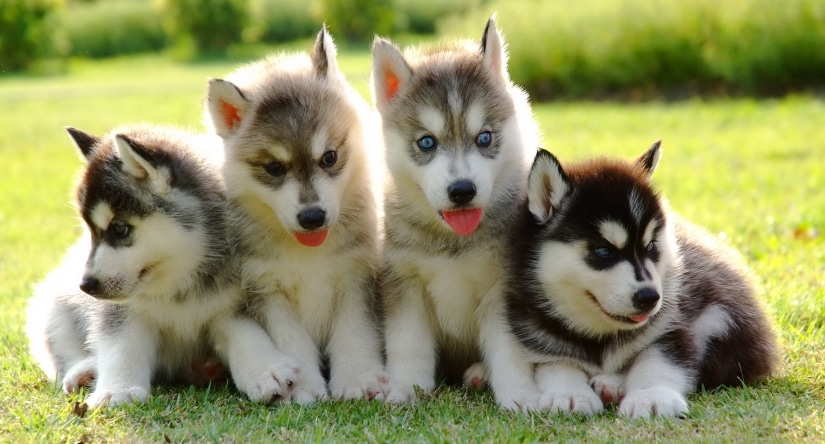 Bama Huskies – Blountsville, AL
Bama Huskies is one of the oldest and most experienced breeder. They provide a highly sanitary environment to their dogs which ensures their pristine health. Their main focus areas are nutritious diet, top health and well groomed pups.
Amenities
The pups here are allowed to roam free within the boundaries. The living conditions are much better as they are all given covered kennels and washed everyday to ensure they are at the prime of their health. In addition to that, when the mothers give birth they are kept in a climate control center to ease the birthing process.
Since Huskies are very social, the Bama Huskies ensures they are kept in a pack to improve socialization.
Features Found
Their dogs are completely as per the requirements of AKC. The dogs are provided with complete medical care on site which is highly appreciable. If you want to use their kennel facilities, you can easily reach out to them.
Guarantees Provided
You receive an year long guarantee of genetic problems.
Contact Details
Skyler's Siberians – Olympia, WA
Here dogs are not treated like dogs but as family members. There is a lot of attention paid to what they eat and are only fed non-kibble grain. The facility is run by a family which truly ensures immense familial love for the Huskies.
Amenities
There is a vast area for the dogs to play around in.
Features Found
All the pups here receive vaccination and are as per the requirements of AKC registration. To ensure smooth handing over the pups are given a blanket with the scent of their mother to ease separation anxiety.
Guarantees
You receive a 2 year health guarantee for each pup.
Contact Details
Aruff Siberian Huskies – Akeley, MN
Since the year 1992 they have been breeding Huskies. The dogs here have impeccable health and are from the champion linage. Their dogs are the friendliest and a great addition to your home.
Amenities
They own 40 acres worth of land which is great for the curious Husky.
Features Found
All the dogs here are as per the standards of AKC.
Guarantees Provided
The dogs here come with a surprising life guarantee for behavior, hereditary and congenital effects.
Contact Details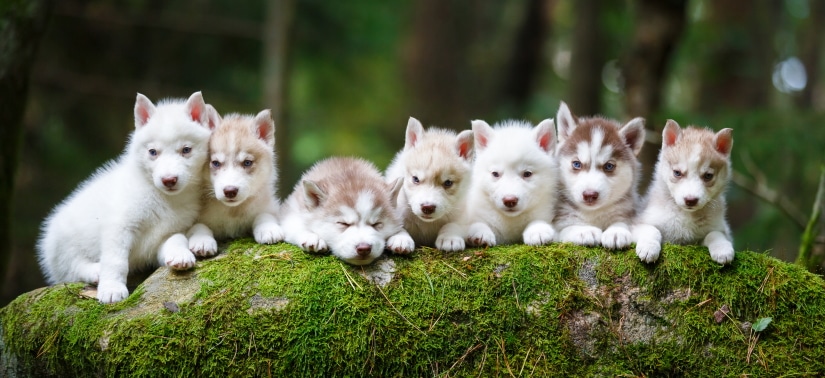 Nando Siberian Huskies – Uxbridge, MA
Nando is home to several award winners. they give you the option of selecting a dog for breeding y our very own.
Amenities
The dogs here are kept in a fenced kennel with a great space to play around.
Features
You can avail services like grooming, daycare among others.
Guarantees Provided
There are no such guarantees that we know of.
Contact Details
Loyal Siberian Husky – Hamer, SC
This facility only deals with purebreds and the staff here is highly motivated to provide the best care to Huskies.
Amenities
The dogs get a whooping 67 acres to run.
Featured Found
You get a consultation whenever they have their puppy sales. The dogs are purebred without doubt and registered with AKC
Guarantees
You get a 5- year guarantee of all genetic diseases. You can also get a replacement however the vet fees is not included in the package.
Contact Details